KZN Tennis Association
The Natal Lawn Tennis Association was founded in 1902 and is situated in offices
at the Westridge Park Tennis Stadium in Mayville, Durban.

In 1996 The Southern Natal Tennis Union as well as Natal Tennis Association amalgamated
with two Co-Presidents namely Mr. Chris Anderson and Mr. E. Osman each being
the President for 6 months. The new name became Tennis Natal.
We kept this name for a number of years and were requested by the Municipalities to change
our name to Kwa-Zulu Natal Tennis Association.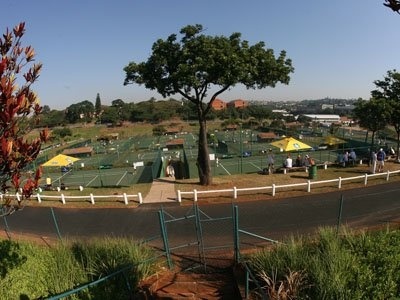 Meet the KZN Executive Committee
The KZN Committee meets once a month to discuss KZN Tennis matters.
Meet the Committee